---
More from this collection
Bluetooth Test Indicator
Product ID:
This wireless test indicator transmits data wirelessly via Bluetooth Low Energy to your iPhone, iPad, Android device, or Windows PC. Wireless data transmission, recording, and export make displacement measurement faster, safer, and more efficient.
This indicator is IP54 rated against fluid and dust, with a 1.5" diameter dial face that rotates a full 360 degrees. The 890 model comes with two contact points that are interchangeable for optimum range flexibility.
With our software license, this wireless test indicator works with MultiGage, our cross-platform software that lets you read and record measurements wirelessly on your iPad, iPhone, Android device, or Windows PC. MultiGage has a variety of features that make wireless measurement simple and efficient, including simultaneous multi-instrument connection, continuous and single data capture modes, user-set thresholds with green/red color indication, live data plotting, max, min, and TIR measurement, remote zeroing from the app, a custom formula caluclator, data saving in a local data base, data export in CSV format via email and cloud drives, and more.
Cloud Remote Reading Option
With our software license, this wireless test indicator also works with our MultiGage Cloud application, a browser-based IoT (Internet of Things) platform for real-world data tracking from anywhere.
By connecting Bluetooth gages to a MultiGage Cloud Gateway, you can view real-time readings and reading history from anywhere by logging onto the MultiGage Cloud portal on any web browser.
MultiGage Cloud provides a variety of features to make remote monitoring easier, including multiple sensor connectivity, customizable dashboards, smart alerts and notifications, reading history access, remote sensor controls, and easy overall asset monitoring with different analytic tools such as treemaps, map view, and summary view. MultiGage Cloud is a subscription-based platform.
BTTI-777
BTTI-888
BTTI-890
Contact Point Length
12.5mm
36.5mm
12.5mm & 36.5mm
Measurement Range
0.8mm
2.0mm
0.8mm & 2.0mm
Resolution
0.00005 in/0.001 mm
Accuracy
0.004mm
0.01mm
0.004mm & 0.01mm
Wireless Data Rate
10Hz
Transmission Range
20 m (indoors)/30 m (outdoors)
Working Temperature
0 - 50 °C
iOS
MultiGage
for iOS allows the user to connect to multiple devices and read/record measurements wirelessly on your iPad or iPhone.
Rotor Runout
is an app that works with a wireless dial indicator and a wireless angle sensor for rotor runout testing.
Apple Watch Compatible
Companion Apple Watch app for MultiGage Reader on iPhone

View wireless measurement device readings on your wrist.

Start/stop continuous data recording or capture single reading by tapping on Apple Watch
Android
MultiGage Android offers multiple device connectivity on Android devices. Click the app icon below to download for free on the Google Play Store or contact us for more information.
Windows
MultiGage Windows, along with this USB Bluetooth Dongle, allows you to stream readings from multiple devices wirelessly to any Windows PC running Win7 or later.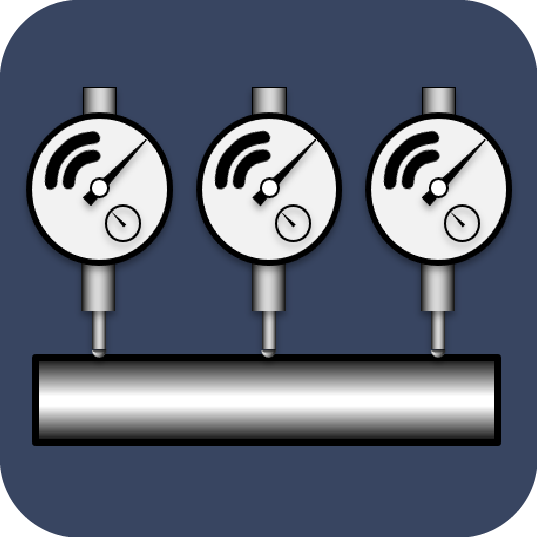 MultiGage Cloud
MultiGage Cloud connects Bluetooth wireless sensors to the Internet, allowing real-world data tracking from anywhere. MultiGage Cloud is the ultimate industrial remote monitoring solution.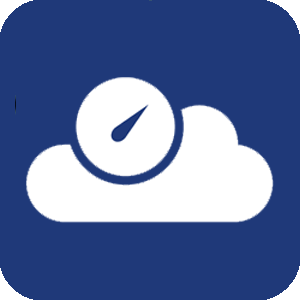 Wireless Dial Indicator x1

User Manual x1
BLE Dongle (Optional)
*Required for PC use