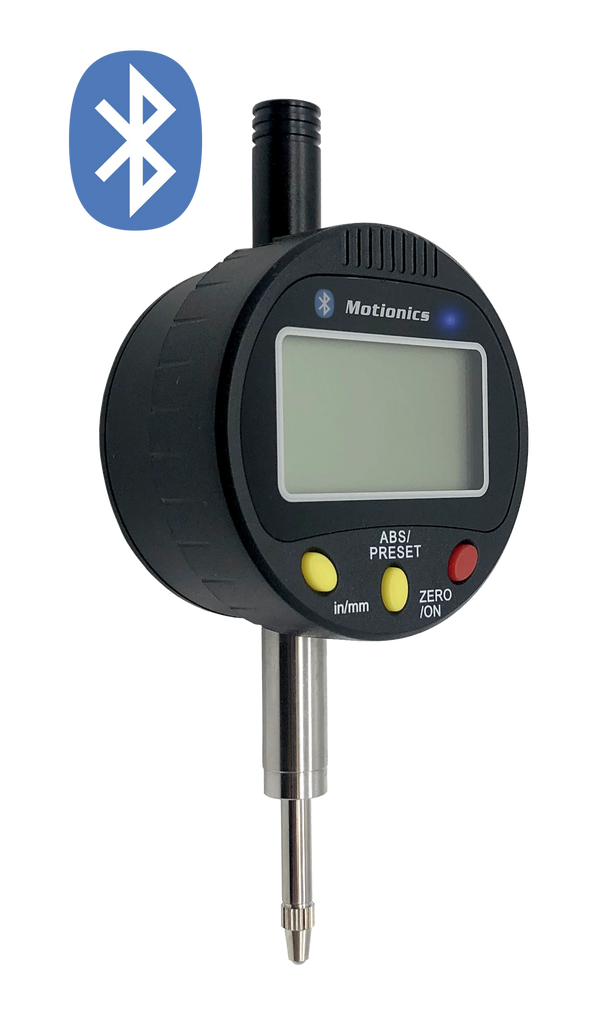 ---
More from this collection
Bluetooth Dial Indicator BlueDial Flat - Extended Warranty
Product ID:
BlueDial Flat is a series of high-accuracy digital indicators with a built-in Bluetooth Low Energy transmitter. It operates on a single CR2032 battery and comes in three models to cover different measurement ranges and resolutions.
BlueDial Flat sends readings to iPhone/iPad/Android without the hassle of data cables, making data reading fast, safe, and error-free, especially in hard-to-reach places. Data can be remotely viewed in a large digital readout or an analog probe meter, captured in single mode and saved on the mobile device.
Measuring Range: 0.5" / 12.7mm (102, 103), 1" / 25.4mm (202)
Resolution: 0.0005" / 0.01mm (102, 202), 0.00005" / 0.001mm (103)
Accuracy: ±0.001" (102, 202), ±0.0002" (103)
Built-in Bluetooth Low Energy
Wireless Data Transmission Range: up to 5m / 16.4ft
Working Temperature: 32 to 104ºF
Battery: CR2032 coin battery
Battery Usage Life: 3 months (with Bluetooth off) / 24hrs (with Bluetooth on)
Mounting Options: Both stem and back lug
Stem Size: 3/8"
MultiGage for iOS and Android allows the user to read and capture readings from multiple BlueDial Flat devices. Click the app icons below to view more details or contact us for more information.
Simlutaneous reading of multiple devices
Data capture directly from app
Max, Min, TIR measurement
Remote zeroing from the app
Large analog probe meter with adjustable range
Full-screen large digital readout on the app
Full-screen large analog readout
GO/NG judgment with green/red color indication
Real-time cloud data streaming worldwide
Custom formula calculator
Data saving in local database
Data export in CSV via email and cloud drives
Apple Watch support
A great choice for machinists
BlueDial Flat Indicator x1

User Manual x1

Protective Case x1

CR2032 Coin Battery x1

ISO 17025 Calibration Certificate (Optional)
Extended Warranty (Optional)
Liquid error (layout/theme line 356): Could not find asset snippets/shine-trust-js.liquid