Wireless Measurement Read WiMER Series 7
Product ID:
WiMER7 is a wireless transmitter for Series 5000 and 5400 temperature probes. Using Bluetooth Low Energy technology, along with our free software for iOS, Android, and PC, MultiGage, users can read and record temperature measurements remotely.
With WiMER7 and MultiGage, you can read measurements from multiple measurement devices at once, simultaneously, in real time.
WiMER7 can increase efficiency and safety by allowing users to read temperatures without looking at the temperature probe directly.
WiMER7 can work with any sensor/gage with USB output. Contact us to make WiMER work for your measurement device.
| | WiMER7 |
| --- | --- |
| Measurement Range | -20°C to +130°C |
| Resolution | 0.01°C |
| Accuracy | ±0.05°C |
| Wireless Data Rate | 2Hz |
| Transmission Range | 20 m (indoors)/30 m (outdoors) |
| Working Temperature | 0 - 50 °C |
| Dimensions | 4.09 x 2.20 x 0.91 in |
| Rechargeable Battery | 3200 mAh |
| Battery Life | 30 hrs |
| Charging | 5 VDC USB |
iOS
MultiGage allows the user to connect to multiple devices and read/record measurements wirelessly on your iPad or iPhone.
Click the icon below to view more details or contact us for more information
.
Android
MultiGage Reader offers multiple device connectivity on Android devices. Click the app icon below to download for free on the Google Play Store or contact us for more information.
Windows
Windows
With this USB Bluetooth Dongle and our FREE software MultiGage, you can also stream readings from multiple devices wirelessly to any Windows PC running Win7 or later.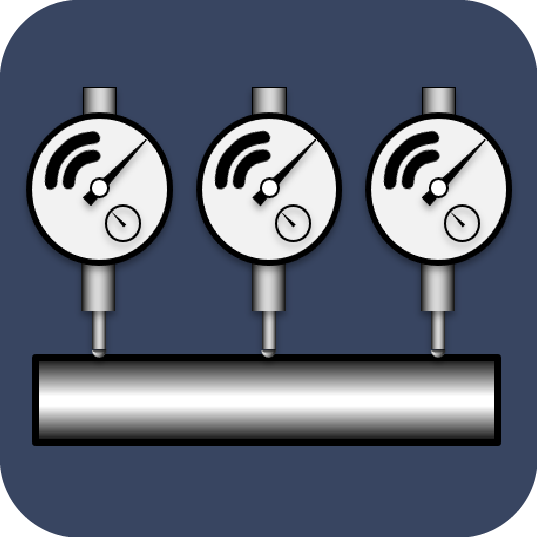 WiMER7 Base x1
USB Charging Cable x1
USB Power Adapter x1
User Manual x1
BLE Dongle (Optional)
*Required for PC use
---
More from this collection